It's no wonder that weddings perplex us all. You need about a zillion things.You need to deal with about a zillion people. And at least a zillion times a day you are sure that you forgot something. Planning a wedding can be quite a trip. (And not the fun kind like a honeymoon, either.) It's always quite a challenge to plan the perfect wedding, but it can be done—and with minimal stress too. With a bit of foresight, your planning can be way easier than you ever thought that it could be.
1. Do It Yourself Decor
Think about all the little things you need for your reception from place cards to wall decor to party gifts. All those little things will add up quickly unless you find some creative ways to make them tangible. Costs add up fast and the wedding budget can only be stretched so thin. This important fact, however, doesn't mean that you can't have the wedding of your dreams. Some of the best, most fabulous about decorations at weddings are the ones that are handmade by the hosts.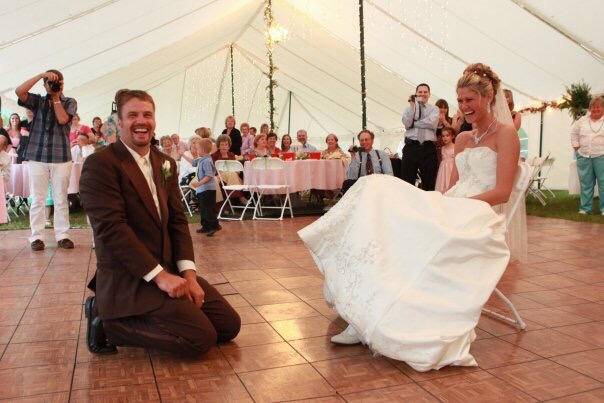 If you aren't sure where to start, head on over to Pinterest. Those picture perfect projects give lots of people severe anxiety, but not you—you've got your eye on the prize. Scan through some boards and start collecting your favorites on your own boards. Most of the pictures have links to sites where you can find step by step instructions for making them yourself. We even have a couple ideas we think you should give a try.
2. Book Smarter
Because there's about a million bazillion things to do, it's going to work in your favor to find established business partnerships that you can use as a one stop shop for your needs. For example, if you are getting married in a restaurant or a hotel, you've probably got food options covered as well and won't need to go through the trouble of contacting caterers.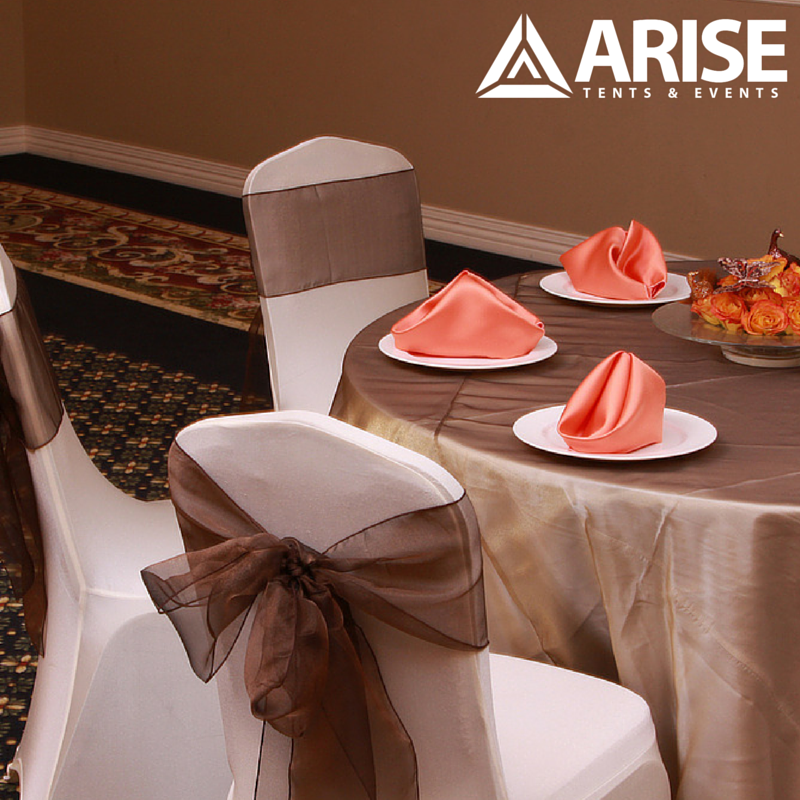 Another way that you can minimize your efforts and maximize your accomplishments is by picking a venue that already has tables, chairs, and linens. This will keep you from having to go searching for another company to get your rentals from and yet another person to deal with amidst all the insanity.
When you find companies that can fulfill more than one need you have, you'll make life much easier on yourself. So don't book harder, book smarter!
3. Don't Pick The Most Popular Season Or Venue
So you've probably had visions of this day in your mind for a very long time, but that doesn't mean a new vision is completely unwarranted. There are a few key reasons why having your wedding in peak season at the most popular venue in town is not solidly in your best interests.
First of all wedding season comes around every year in the spring and summer. Those months may look fabulous when you take a look back at your wedding albums, but there's a good chance that everyone is sweating and uncomfortable the whole time. No good, my friends. Furthermore, venues make their cash off of hosting as many of these shindigs as possible. That means that your wedding reception could be smack in the middle of two other events. Not only will the space be crowded, but you could feel rushed to wrap up the party before you are actually ready to do so. No one wants this to happen.
You are likely to find that there are some definite perks to having your wedding during seasons and at venues that aren't super popular. You won't have to compete with other events for time, space, or the attention of the staff. Also, you will probably have more options available to you that way, allowing you to create your event in a space that is truly fun and unique.
4. Have An Escape Plan
Things go wrong. It's just the nature of life. Your wedding day, unfortunately, won't be any different. If you have an outdoor wedding when the chance of clear skies is 90%, it's going to rain. Make sure you have tents available just in case.
Clothing gets ripped, kitchens run out of food, and assistants don't show up. Have a contingency plan whenever possible and get your head in the game. You'll be in a more zen place if you understand that things may go wrong and accept it. Planning ahead can help you keep your cool.
Enjoy The Day
Weddings are special, magical even. This is a day to celebrate, enjoy good company, and share your love—don't lose sight of that. Not everything about planning a wedding can be easy, so take what you can get. With these simple tips you can relieve as much wedding planning stress as possible, and for the rest of it, take a breath. You've got this.