So, it's party time. Summer's here. The tent is up. Everyone is heading outdoors for some fun. Hosting a get together can be a challenge, especially when it comes to preparing food that everyone will love. While there's nothing wrong with the traditional fare of burgers, dogs, potato chips, and watermelon, but a few different options to switch up the experience is always a welcome idea.
Caprese
Nothing could be more easy or more delicious than an Italian inspired Caprese appetizer. Start with toothpicks. Easy enough, right? Throw a cherry tomato on there, a single leaf of fresh basil, and then a mozzarella ball. Drizzle in balsamic vinegar and sprinkle lightly with sea salt and coarse pepper. It's just that easy, and now your appetizer area looks fancy.
Pineapple Salsa
A fun, summery twist on an old favorite, pineapple salsa is a must have at your outdoor party. It's pretty simple to make, which is the best part. Chop up some fresh pineapple, tomato, sweet onion, and jalapeno. Add some fresh cilantro, cumin, garlic, salt, and a touch of olive oil. You're done. That's it. Dip some tortilla chips in there or serve on top of grilled pork chops. Mmmmmm.
Spring Rolls
This is a healthy option (not something you usually find at barbecues!) with a markedly Asian feel. Throw sesame oil and ginger into a skillet. Cook ground pork in said skillet, then add carrot, celery, onion, and cabbage. Wrap those bad boys up and serve as is or go the extra mile and fry the wraps in a pan to get that extra crunchy authentic flavor. A sweet and sour sauce or peanut sauce on the side for dipping would be ideal.
Mini Sandwiches
You've certainly seen this gem at outdoor functions before, but it's time to fancy it up. A nice, thin smoked turkey accompanied by a slice of sharp cheddar cheese smooshed in between two pieces of crusty Italian bread. Your mouth is watering now, isn't it? Put a few sliced tomatoes on the side with a dish of mayo and a dish of honey mustard sauce for good measure. You can always switch out the turkey for chicken or ham based on your and your guests preferences as well.
Bacon Wrapped Anything
You really can't go wrong with bacon. It's nearly impossible to do. Go ahead, just try it. If you want to offer a finger food that everyone will be raving about, try some seared bacon wrapped scallops. Is seafood a bit too pricey? Wrap the bacon around chunks of barbecued chicken. Want to make this even more simple? Use mini hot dogs. Don't forget to lather them up in barbecue sauce.
Macaroni And Cheese Bites
You seriously have not lived until you've eaten mac and cheese bites. It's as simple as that. Grease up a mini muffin tray and toss in your mixture that consists of cooked elbow pasta, butter, milk, cheddar cheese, and mozzarella cheese. Sprinkle the top with breadcrumbs and then bake. Oh! And add some bacon. You are now the finger food extraordinaire.
All The Dips
No one is going to complain about your French onion dip, but we're confident that you can take things to the next level. There are about a zillion recipes out there, but we suggest you try these out:
Smokey barbecue ranch
Black bean taco dip
Warm chili cheese dip
Honey yogurt dip for fruit
You can change up the way you serve these dips as well by offering something other than potato chips. Try fresh warm bread or pita instead.
Dress The Table Up
You can't just throw these amazing apps just anywhere! If you are going to cook to impress, you've got to dress the table to impress as well. Bump your party throwing skills up a notch by greeting your guests with linen covered tables in colors and designs that are bound to start the party off on the right foot.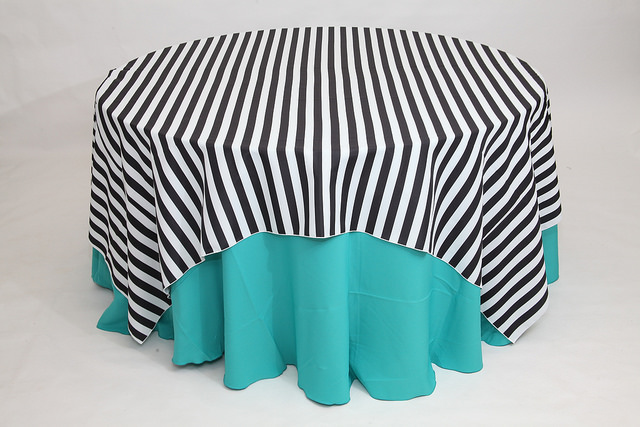 Summer is here and it's time to party. What will your guests be eating?