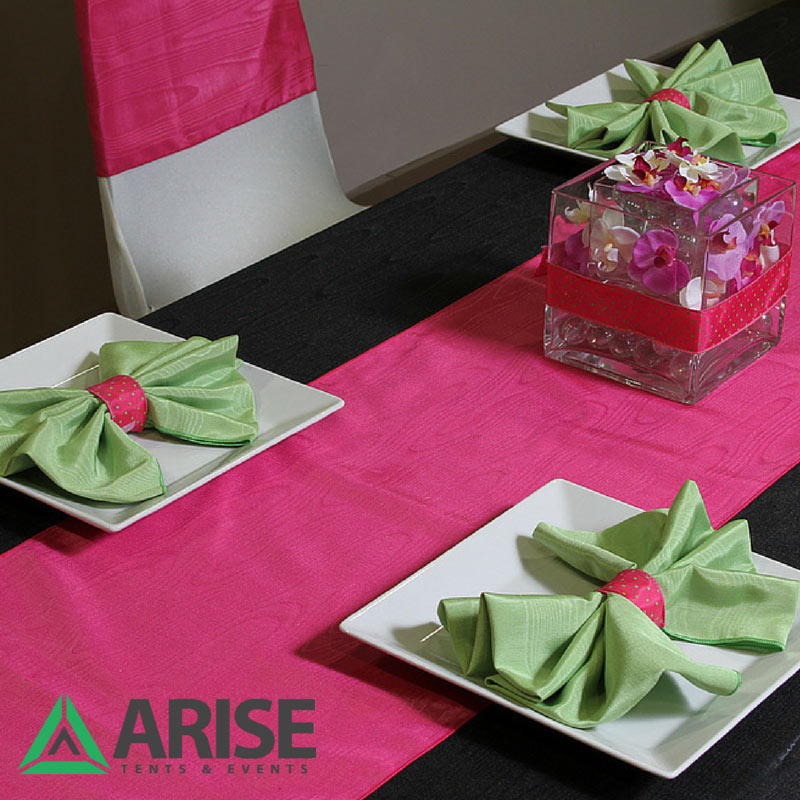 Not every wedding has to be a million dollar affair; in fact, some of the most stunning receptions were decorated with handmade items that the lovely couple made or commissioned themselves. Do it yourself projects are becoming the norm for weddings today and they are more than just a money saver, they are a legitimate way to bring flavor and tone to any reception venue that you choose.
The bride or groom to be can certainly find lots of theme-based options with a Google search, but we'd like to offer you some classics that will match and color scheme or venue while still adding a romantic touch to the atmosphere.
String Chandeliers
Sometimes we get so caught up with the look of the table, that we forget there are other places to decorate as well. Without your help, the ceiling and walls could be bare, which will seriously detract from the tone of the party. Luckily, you can easily spice things up with some string chandeliers.
These are easy to make as they require only a few inexpensive supplies, and you can easily customize them for your own event by producing different sizes and colors.
Start by blowing up a balloon to your desired size and coat the entire thing in vaseline. Mix glue, cornstarch, and warm water until the mixture is smooth. Next, run your string through the mixture and start wrapping it around the balloon running it in several directions to create unique shapes and patterns. Once you are finished, let your artwork dry for about a day before popping the balloon inside. To finish the project off, spray it with a fast drying spray paint of your choice.
Not only are these inexpensive to make, they look quite elegant when completed and will work well as home decor after the big day.
Photo Vases
Adding a personal element to a wedding is always a welcome touch. Slide shows are out, however, and stellar photography is back in vogue.
Start by compiling a folder of your favorite photos of the happy couple on a computer. Make sure that they all look stunning. No Photoshop skills are required to adjust the color, tone, and contrast on your photos before you print them. (In fact, throw each one in Instagram and spice them up with one of your favorite filters. After all, it's hard to go wrong with Instagram.)
The next step here is to get some small prints made. Order online through any company like Shutterfly or Snapfish; you can also print them cheaply online or in store at big local chain stores like Walmart or CVS.
Now you can go out and purchase some small glass containers or vases in which to place your photos. (Mason jars are definitely a favorite.) To take this DIY project to the next level, add a layer of sand or small rock to the bottom of each jar after you put the photo inside. Not only will this help to keep the photo in place, it looks fabulous.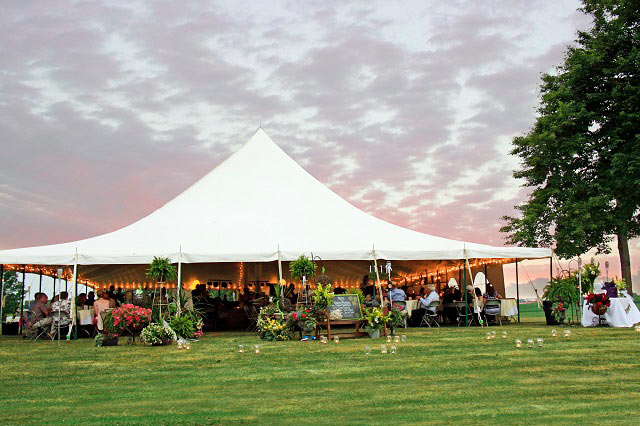 These little gems belong everywhere from on the guests' tables to the bar to the fondue station. It's up to you how many you want to make, and there's no wrong way to do it.
Wine Bottle Decor
Nothing says fancy quite like a bottle of wine, and you can use these elegant glass containers in a myriad of ways. You can leave the labels on them and place them strategically throughout the venue or you can strip the labels off and spice things up a bit.
A great way to dress up a bottle of wine is to paint it. Once you've found a color to match the wedding reception color scheme, add some ribbon or twine to enhance it further. These newly fancy wine bottles are a great way to use flowers as centerpieces without breaking the budget as they will only hold a small amount of flowers.
Another great option for using old wine bottles is to hang them from the ceiling. Add some ribbon and/or flowers around the neck of the bottle and you'll have some really stunning decor.
What about the corks? Well, there's only a zillion ways to repurpose those. They can be used to create a giant cork board for photos, menus, etc., as holders for seating cards, to be put together to form letters and numbers, and even just thrown in a vase as a stylish part of any table.
Floating Candles
Sometimes flowers are just too expensive. In other cases, couples really want something on the table that will set the mood. This is where candles come in handy, but not just any candles, but floating ones.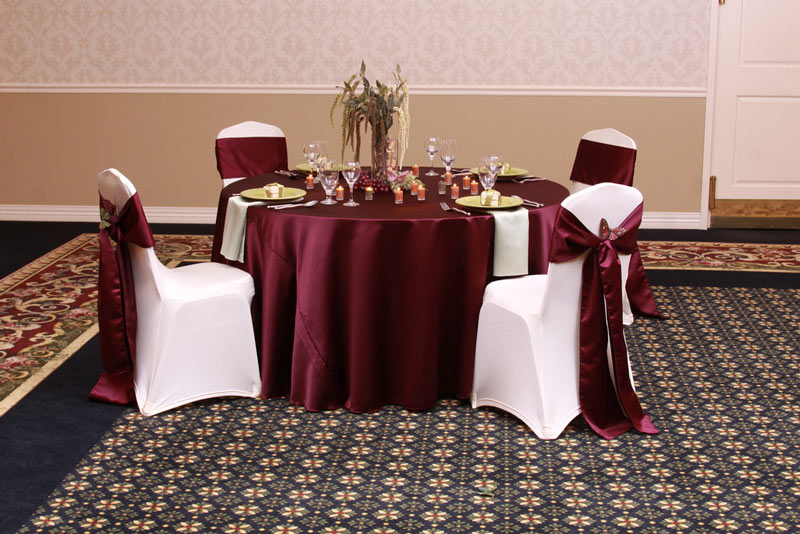 You can find cheap glass or plastic vases just about anywhere, so purchase a bunch of them. The same goes with colored candles that match a wedding's color scheme. Once you have those two parts of the puzzle, you can get really creative to make amazing DIY centerpieces.
Part of the allure of floating candles is that they float, and having the water in the vase gives you many options for producing a centerpiece that isn't strictly ordinary. You can add stones, flower petals, fruit, twigs, glass balls, Christmas ornaments, a little food coloring, or even some goldfish. The options are endless and your centerpieces will impress no matter what you choose to fill them with.
DIY Is What You Make Of It
Some of the prettiest wedding decorations we've ever seen have been created by the bride, groom, or their friends who have dedicated themselves to helping make the big day a truly special one. Fancy doesn't have to mean pricey. These four projects are some of our favorites, but that doesn't mean you can't take decorating for a wedding to a whole new place by coming up with unique ways to dress up an Arise wedding tent or a ballroom. Not even the sky's the limit on your design capabilities so start decorating and make the venue as special as the couple you are celebrating.